The PODFATHER! Adam Curry Interview LIVE | CCR 165 | CCNT 688
Published in Bible Prophecy, Bible Study, CCNT, Christian Middle Earth, Conspiracy Theory, Fallen Angels, Freedom, Image of God, Nephilim, New World Order, Supernatural, The Divine Council, Tower of Babel, Transhumanism, Truth, Unseen Realm, Yeshua. Tags: Adam Curry, AntiChrist, Bible Prophecy, God, Hope, Jesus Christ, Nephilim, New World Order, Transhumanism, truth, Yeshua.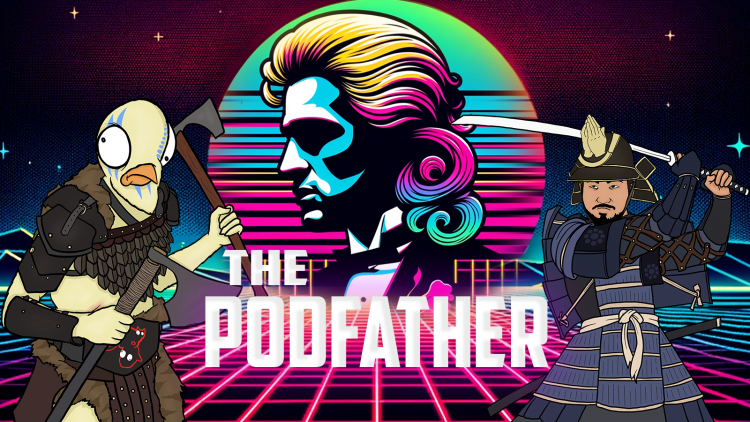 Podcast: Play in new window | Download ()
Subscribe: RSS
BestPodcastintheMetaverse.com
Canary Cry News Talk #688 11.13.2023 – Recorded Live to 1s and 0s
Canary Cry Radio #165 11.13.2023 – Recorded Live to 1s and 0s
The PODFATHER | Adam Curry Interview
Deconstructing Corporate Mainstream Media News from a Biblical Worldview
Declaring Jesus as Lord amidst the Fifth Generation War!
The Show Operates on the Value 4 Value Model: http://CanaryCry.Support
Join the Supply Drop: https://CanaryCrySupplyDrop.com
Submit Articles: https://CanaryCry.Report
Submit Art: https://CanaryCry.Art
Join the T-Shirt Council: https://CanaryCryTShirtCouncil.com
Resource: Index of MSM Ownership (Harvard.edu)
Resource: Aliens Demons Doc (feat. Dr. Heiser, Unseen Realm)
Tree of Links: https://CanaryCry.Party
The PODFATHER | Adam Curry Interview | CCR 165 | CCNT 688
The man who literally invented podcasting, Adam Curry, joins us as he shares his faith journey!
Just like how none of us would be here if it wasn't for God creating Adam, it is true, that THIS PODCAST would not exist without God creating Adam Curry, the Proto-sapien of the Podcasting Profession, A pioneer in Parsing Politics breaking down the philosophies behind the propaganda; ChatGPT said he was "the symbol of cool for an entire generation glued to their television screens." (1980's when Adam was a VeeJay on MTV). Not only did he co-develop the VALUE 4Value model (which is how this show is alive right now)…He co-developed the technological groundwork for the podcasting revolution we see today (and still pressing forward with Podcasting 2.0); and not only that….he can more than competently operate a flying machine (perhaps one day with EM anti-gravity tech)…AND HE WAS JUST BAPTIZED! (Hallelujah Amen!)) it has finally happened, the PODFATHER has graced us with his presence here in these tattered cages of the Canarium. ADAM CURRY!
This Episode was Produced By:
Executive Producers
Sir LX Protocol V2 Knight of the Berrean Protocol***
Sir Marty K Knight of the Wrong Timeline***
Jimmy M***
Dwight B***
Producers of Treasure
Jacob B
Sir Darren Knight of the Hungry Panda
Veronica D
Malik W
Dame Gail Canary Whisperer and Lady of X's and O's
DrWhoDunDat
Sir Morv Knight of the Burning Chariots
Veronica D
Sir Casey the Shield Knight
Sir Scott Knight of Truth
CanaryCry.ART Submissions
JonathanF
LittleOwen
Sir Dove Knight of Rusbeltia
Marty B
MICROFICTION
Runksmash
"Mom, what happened to dad?" Asks the younger of the two samurai to the regal lady standing in the doorway of the pantry, her expression changes from stern frustration to a wistful sadness as she remembers the end of the good times. She sighs deeply.
CLIP PRODUCER
Emsworth, FaeLivrin, Joelms, Laura
TIMESTAPERS
Jade Bouncerson, Morgan E
CanaryCry.Report Submissions
JAM
REMINDERS
Clankoniphius